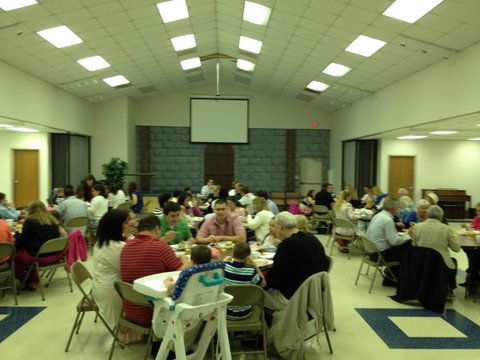 Garner Church of Christ
We have a spacious Fellowship Hall which we use for Fellowship Dinners, Educational purposes, and many other ocassions.
As a ministry and service to our community,
we make our Fellowship Hall available
for Wedding Receptions, Birthday Parties, Family Reunions, and similar events. We offer this at a very reasonable fee. For more information and booking, you can email Wayne Davenport at
or call him at 919-906-3441.